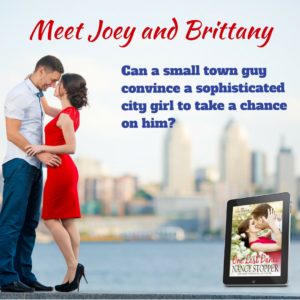 I'm so excited about the release of One Last Dance. Joey is always laughing, always joking, but as many know, laughter often hides the loneliness. So is the case with Joey. Enter Brittany… a big city girl who left her own small town in the dust when she turned eighteen. She has no interest in opening up old wounds by getting involved with a small-town guy. But the heart knows what the heart wants, and Brittany finds herself in deep with Joey!
I love how Joey and Brittany meet – I shared the inspiration a little while ago. When I first considered becoming an author, We Dance by Brad Paisley was stuck in my head and I wanted to know the story behind the couple that met because she left her purse behind after a night at the bar. Well, now you know.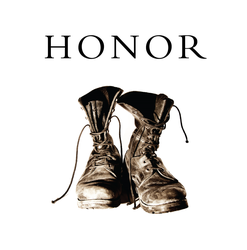 Joey also has a very special place in my heart because he's committed to veteran's issues. I didn't really plan it this way, but having One Last Dance release right after Memorial Day is really fitting. In One Last Dance, Joey introduces the town of Oak Grove to Honor Brewing Company when he dedicates a Tribute Tap to a friend who died defending our country. Well, Honor Brewing Company is a real company doing great things for veterans, active duty, and former military. So while the town of Oak Grove is tipping up a bottle of their favorite Honor Beer, you could be, too. Click over to their page to find out if a place near you serves Honor Beer and check out the great things this company is doing.
In honor (get it, Honor) of my book release, I'm hosting a giveaway. Click over to win an Honor T-shirt and a signed copy of One Last Dance! Click this link to enter
And, as always, One Last Dance is available on all retailers. So pick up a copy and read about Joey and Brittany and a bit about Honor Brewing Company. I hope you love it!!
➜ Amazon: http://amzn.to/2oi3lLP
➜ Paperback: http://amzn.to/2rKmjwW
➜ iBooks: http://smarturl.it/OneLastDance_iB
➜ Barnes and Noble: http://smarturl.it/OneLastDance_Nook
➜ Kobo: http://smarturl.it/OneLastDance_Kobo
➜ Google Play: http://smarturl.it/OneLastDance_GP
~ Nancy